Tourists know Cocoa Beach, Florida is known for its great surfing, friendly beaches and laid-back lifestyle. But there's a hidden gem that locals know about that few visitors have yet to discover… it's called The Thousand Islands!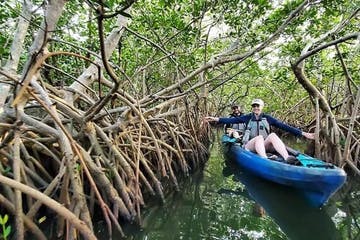 Why this is Called "The Best Tour in Cocoa Beach"
If you're lucky enough to book at tour to the Thousand Islands (they are limited and tend to sell out), you can kayak through a maze of mangrove tunnels that will give you Insta-worthy photos for days! Feel the cool air as it flows down the tunnel of trees that surround you. Listen for frogs, birds, and the spray of nearby dolphins. Let yourself be transported to another world, away from the busy tourist crowds of Cocoa Beach.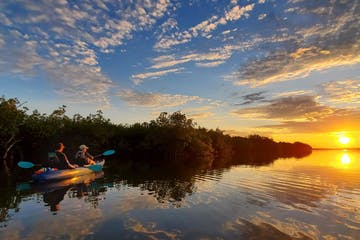 What You'll See on This Mangrove Tunnel Tour
Beautiful mangroves are not the only wildlife you'll spot. Guests often see manatees, dolphins, exotic shorebirds, and horseshoe crabs. Tourists to Cocoa Beach will find more Florida wildlife on this tour than anywhere along the Atlantic shoreline.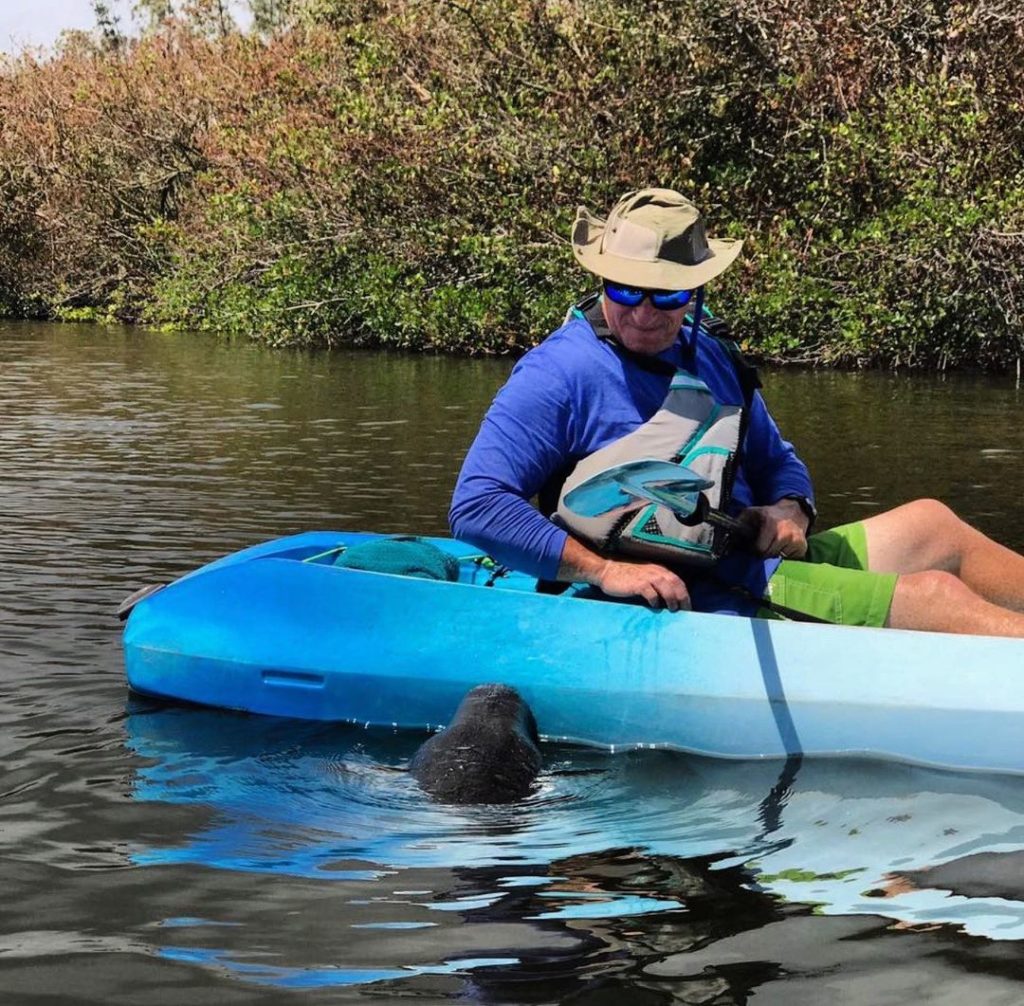 How to Kayak through Cocoa Beach's 1000 Islands
Shoobie Kayaking Company rents both single and tandem kayaks. They are easy to book and Shoobie will deliver to the location where you would like to launch. You can book your kayak rentals for the 1000 Islands adventure at Shoobie Kayaking Co. here: Book Kayak Rentals
Where to find This Fabulous Florida Adventure
The Thousand Islands are located on the west side of Cocoa Beach in the Banana River which is part of the Indian River Lagoon estuary. The launch site for this tour is near Ramp Road park. This special habitat has more protected species than anywhere in Florida. If you're looking for things to do in Cocoa Beach, this is well worth getting off the beach and into the cool shade of the mangrove tunnels!
Here's what people say about Shoobie Kayaking Co. and Cocoa Beach's Thousand Islands
Amazing experience! I've gone kayaking in the Thousand Islands before but this company goes above and beyond any of the others. My friends and I decided on a last minute trip to Cocoa Beach and booked the tour last minute (literally 5 hours beforehand). Highly recommend this place, Cameron was very knowledgeable and helpful. For sure will be back!

Barb – TripAdvisor
LOVED, LOVED, LOVED the MANGROVE TUNNELS!!! Last year when vacationing in Cocoa Beach, we did the same tour in the morning. It was fun to see the sunset from the water on this tour and we got some great pictures. I was a little disappointed we did not see any dolphins this time, but we did see many different types of birds. Cameron is great guide – he is very personable and helped make the tour fun! This was only the second time I had kayaked. My husband and I used a tandem kayak, making it easy for me to take a lot of pictures (while he paddled).

Maryianne – TripAdvisor
More About Kayak Rentals in Cocoa Beach
Shoobie Kayaking Company is an eco-tourism and kayak rental company on the Space Coast of Florida that supports sustainable activities in some of Florida's most pristine natural environment.  Owner, Cameron has a passion for the outdoors and often does the tours himself.  When he is not available, she has one of her hand-picked highly trained guides leading guests into the wonders of wild Florida. If you want to create a great memory with the kids on vacation, or maybe an impressive first date… paddle the day away with Shoobie Kayak Rentals in Cocoa Beach.