A better customer experience = more sales!
 Easy Checkout Process

Good design means your guests have all the information they need to book instantly. With 24/7 access to your sales portal, they can book your tours any time of the day. Our founders spent years developing a flow that would convert curious customers into instant bookings quickly and easily.  The result is increased sales as compared to the leading tour booking engines.  
Daily Marketing Support
As a member of Tripkee, you get access to our daily social media and online updates. We love showcasing your great activities to the world. We help you maximize the potential of your tour company.  As the online marketing space becomes more competitive each year,  the Tripkee marketing team helps you stay on top of trends and promotes your tours across our media channels. Give us a try – it's free! 
Easy Dashboard, Crew View, Reports and More…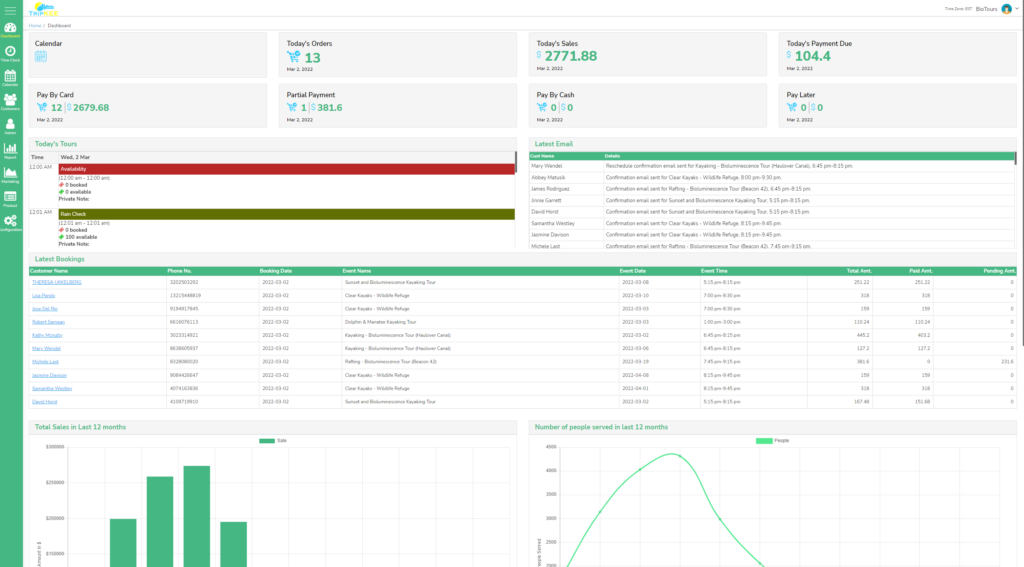 Tripkee was developed by tour operators for tour operators, so we know what you need. Our robust dashboard shows you daily sales, tours, emails and crew at a glance. Our "Crew" features allow your guides to check their schedule, clock-in, and notifies them of upcoming tours. Financial data and communication functions help your sales team know exactly what is happening with your guests.